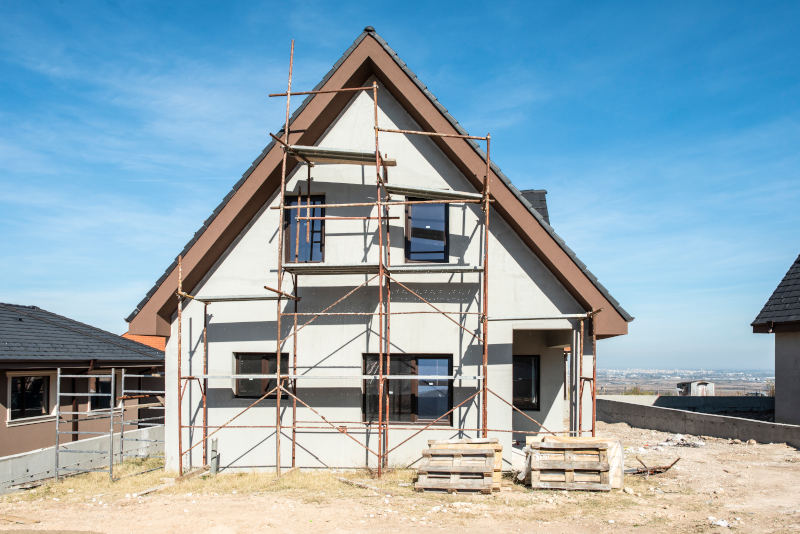 In Australia, home loans typically run for a term of 25 to 30 years, so it's important to ensure that  the house you buy will be suitable for your needs in 10, 20, or 30 years time. Future proofing your home will not only allow you to live comfortably in it for the longer, it will also broaden the marketability of your home when it comes time to sell.
When future proofing your home there are a range of factors that should be taken into consideration. For example, if you plan to retire in your home, you will need to consider the accessibility and layout of your home as mobility often declines with age.
Top 3 Factors To Consider To Future Proof Your Home
1) Mobility Decline
An important factor to consider when building or renovating your home is accessibility. Although you and your loved ones may have no trouble at all walking up a flight of stairs right now, consider whether or not that will still be the case in 10, 20, or 30 years from now.
Making sure that your home is as accessible as possible, or can be easily modified to improve accessibility, will ensure that you can enjoy your home for decades to come. Additionally, an accessible home will appeal to more buyers if you decide to sell.
Simply placing the necessary reinforcements needed for accessibility upgrades in your home will mean that in the future when you need to install aids, such as grab rails, there will be almost no cost. Additionally, ensure that all doorways and passages are built wide enough for wheelchair access.
Another way to future proof the accessibility of your home is to install a home lift. This will ensure that all levels of your home are easily accessible for people of all mobility levels. If installing a home lift is not an option, consider installing stacked closets (where a closet on the upper level is directly above a closet on the lower level) as this will allow for easy installation of a home lift in the future.
2) Rising Electricity Costs
Electricity rates have been steadily increasing for the past 10 years and show no sign of stopping. This means that equipping your home with an alternative energy source is a great way to futureproof your home against ever-increasing energy costs.
Installing solar panels when building your home is more cost effective and ensures that wiring can be fixed behind the walls for a cleaner finish. Although installing solar panels is a significant upfront cost, they typically pay for themselves in four to eight years depending on the energy usage of the household. You may also want to consider spending more money on energy efficient household appliances to reduce the energy usage of your home.
Another way to reduce the energy usage of your home and safeguard against rising electricity prices is to ensure that your home is well insulated. This will reduce heating and cooling costs as the insulation will help maintain the room temperature.
3) Ongoing Maintenance
Choosing to build your home with durable, low maintenance materials will help to save you time and money in the future on ongoing maintenance. Traditional materials such as brick and concrete require little maintenance. However, there are also newer products on the market such as engineered wood and titanium zinc that are highly durable and require little attention.
If you're looking to future proof your home, a residential lift is the perfect solution. Not only will a lift ensure the comfort and safety for everyone who visits your home, it will also allow people of all abilities to easily access all levels of your home. For quality home lift installations look no further than Axis Lifts – Queensland's leading lift provider. We offer a wide range of access solutions Queensland and NSW wide. Call axis Lifts today on 1300 122 868 for a quote.