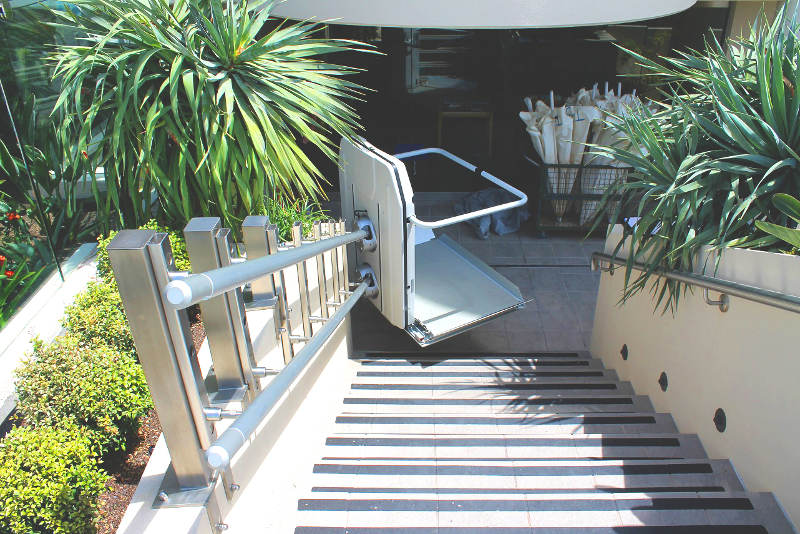 When you need a home access solution it can be difficult to know where to start looking. Choosing the right residential lift for your needs will depend on your specific requirements, whether you are looking to transport a single wheelchair user, or multiple people with mobility issues. In order to choose the right lift for your needs, you will need to know exactly what types of residential lifts are available and what they are used for.
Types Of Residential Lifts
There are three main types of lifts that are typically used in residential applications:
Enclosed Shaft Platform Lift
As the name suggests, an enclosed shaft platform lift consists of a platform or cabin that travels up and down within an enclosed shaft. In fact, an enclosed shaft platform lift is similar to the elevators you may find at your local shopping centre. However, residential enclosed shaft platform lifts are generally smaller and slower than commercial lifts. Additionally, residential lifts tend to be less expensive and less complicated, with two main types of drive systems: hydraulic and traction.
Enclosed shaft platform lifts are a popular choice for improving home accessibility as they are available in a range of types and sizes suitable for transporting passengers and wheelchairs as well as groceries, laundry, furniture, etc. Enclosed shaft lifts can carry weight loads between 250 – 750 kgs, with travel speeds between 0.2 – 0.3 m/s, and travel heights of up to 10m, depending on the type of lift.
Platform Stair Lift
Platform stair lifts are designed to transport passengers and their mobility aids including wheelchairs, mobility scooters, and walkers. A platform stair lift is typically installed to provide access to an area that is otherwise only accessible via stairs. The platform lift is designed to follow the same trajectory as the stairs. As such, platform stair lifts come in both straight and curved configurations.
Platform stair lifts can be installed both indoors and outdoors to provide wheelchair access to all areas of the home.
Vertical Platform Lift
Similar to a platform stair lift, vertical platform lifts are typically used to provide access to areas that are otherwise accessed by stairs. However, as the name suggests, vertical platform lifts travel straight up and down like a traditional lift, as opposed to following the trajectory of the staircase.
Vertical platform lifts can be used to transport a passenger as well as their mobility aid, whether it be a wheelchair, walker, or mobility scooter. Axis Lifts offers vertical platform lifts that can be installed for both indoor and outdoor applications with a 1m and 2m model available.
Choosing The Right Lift
If you're not sure what the right access solutions for your needs is, contact your local Queensland lift specialists at Axis Lifts. We offer a wide range of residential lifts, including enclosed shaft platform lifts, platform stair lifts, and vertical platform lifts, at an affordable price. Call us today on 1300 122 868 for expert advice and a free quote.