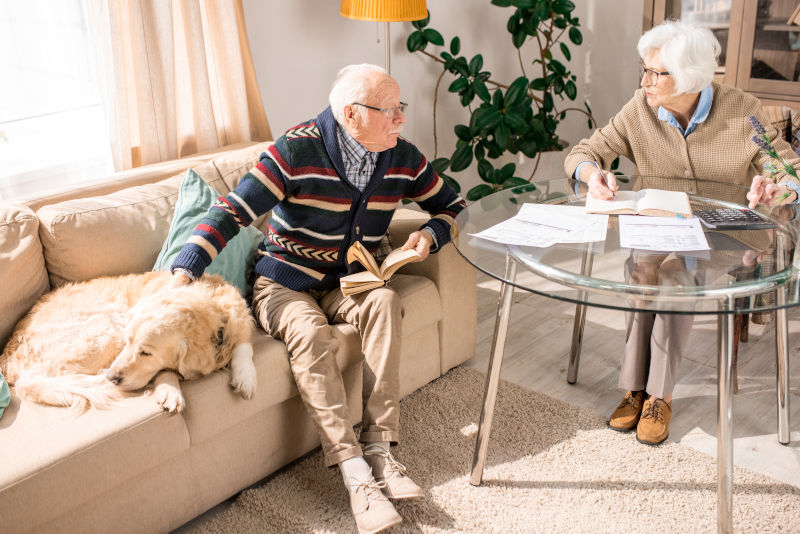 No one wants to move out of the family home after spending years saving up for a deposit and paying the mortgage down, let alone selling the house that your kids grew up in. However, when nearing retirement age it is common for mobility to decrease.
As a result, a house with two or more levels is typically unsuitable for elderly residents as it can be difficult to frequently travel up and down the stairs. Additionally, regular use of the stairs increases the risk of falls and serious injury.
Even if you are easily capable of walking up and down the stairs in your home right now, it's important to plan for the future. This ensures that you have the luxury to take your time making the right decision for you rather than being rushed by a sudden change in circumstances.
So, which is the best option? To renovate or to relocate?
Renovate – The Popular Choice
Most homeowners would agree that after spending years in the same home, making slight changes until it's exactly as you'd like it, relocating is a last resort. Not to mention all of the extra cost involved with selling your house, buying a new house, and moving all of your belongings. So it's no surprise that renovating, rather than relocating, is the popular choice.
The most common renovation to make multi level homes accessible for people of all abilities and ages is installing a home lift.
Lift technology has come a long way since its invention to the point where there are now home lifts so compact that they take up the same amount of floor space as a large armchair. This means that you can future proof your home by installing a residential lift without taking up any more room than a closet. Some home lifts can even be installed externally, taking up no floor space inside your home at all.
Additionally, home lifts are now much more accessible than they used to be with more affordable prices. In fact, when compared with the costs involved with relocating, selling your home, and purchasing a new home, the price of a home lift is extremely affordable.
Relocate
If installing a home lift is not an option, relocation may be the answer. Although there are a lot of costs and stress associated with buying and selling houses, relocating is actually a great option for some seniors.
Though your family home may have been great for raising a growing family, as retirement nears, the amount of space you will need will likely be much less than it once was. Relocating to a smaller, single storey home means that not only will all areas of your home be easily accessible, but also that there will be less maintenance and upkeep needed to keep the property in pristine condition.
However, it's important to take into consideration whether or not you plan to host family and friends at your home before purchasing a small one bedroom flat that could not accommodate such gatherings.
Final Thoughts
In the end, making the right decision between whether to renovate or relocate depends on your own preferences and needs, both now and in the future. If you're looking to avoid the cost, stress and hassle of relocating from your family home, consider installing a home lift. If moving to a smaller property with less maintenance would benefit your lifestyle, relocation is the way to go.
Still not sure? Contact Axis Lifts today. As Queensland's leading lift provider, we can walk you through all of your options as well as provide details including time frames and cost in regards to installing your ideal home lift. Call us today on 1300 122 868.