Axis Lifts is a National Disability Insurance Scheme (NDIS) registered provider for personal mobility equipment in Queensland and New South Wales. Call us today on 1300 122 868 to discuss the ideal access solution for your needs.
What Is NDIS?
The National Disability Insurance Scheme (NDIS) is a government funded program that was created to provide support to Australians with disabilities, as well as their families and carers. This scheme aims to help those with disabilities to achieve independence, education, employment, and more.
The NDIS is a way to help give Australians with disability control over their lives through ongoing support that will help them achieve their goals, and by providing them with the necessary supports required to enjoy ordinary life.¹
Who Is Eligible For NDIS Funding?
To be eligible for NDIS funding you must be an Australian citizen or hold a permanent or protected special category visa. Participants must also be under the age of 65, live in Australia (where the NDIS is available) and have a permanent, significant disability.
Click here to find out if you're eligible https://www.ndis.gov.au/applying-access-ndis/am-i-eligible
What Is An NDIS Registered Provider?
As part of the National Disability Insurance Scheme, the NDIS Commission appointed organisations and individuals from a number of states and territories as registered NDIS providers, including Axis Lifts. A registered NDIS provider is "an individual or organisation delivering a support or product to a participant of the NDIS".²
To become a registered provider, the organisation or individual must meet requirements for qualifications, approvals, experience, and capacity for the approved supports.
Axis Lifts – Your Registered Provider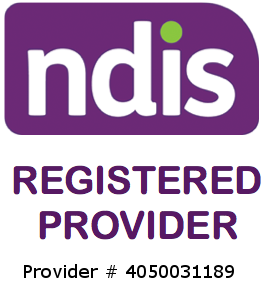 Axis Lifts is a registered provider of supports in Queensland and New South Wales. If you are eligible for NDIS funding and require personal mobility equipment, choose Axis Lifts. With over 94 years of combined experience in the lift industry we offer expert advice, quality service, and reliable support throughout the entire process.
We also have a 24/7 response service that will keep your access equipment running smoothly all year round. Call Axis Lifts today on 1300 122 868 for reliable home access solutions and quality service or fill out our contact form.